Showing your home, whether in private appointments or open houses, is an important step to selling your home. Before any potential buyers look at your home you need to get it ready.
Declutter: Think less is more. Pack up those knickknacks, remove excess furniture and clear off those counters. This can make your house look much bigger and allow potential buyers to visualize and see the potential better. Remember those closets, potential buyers want to see the size, so decluttering them or emptying, if possible, is a must.
Lighting: Natural lighting is important and makes the house seem more welcoming. If natural lighting is hard to come by at your house, make sure your light bulbs are high wattage to create a warmer friendlier atmosphere.
Color: Neutral colors are your friends. Keep your paint colors neutral, it makes the home look bigger and tones down any dated finishes on the house. Bold bright colors may distract potential buyers and reduce potential offers. Consider having a darker accent wall to add drama or create a more intimate space.
Wall Decorations: Remove all personal pictures, you want potential buyers to see themselves in it not you. Put up artwork, paintings, and prints in unique ways that add to the vision and not just blend into the background.
Flowers: Fresh flowers add color and are a welcoming touch to your home.
Repairs: Unfinished projects can scare off potential buyers. So it's important to have all floorboards in place, painting done, and floors finished, as well as other projects. This may seem costly but may cost you less than if the buyers ask to deduct for the cost of repairs from the asking price.
Bathrooms: Get rid of all mold, this can be done with a bleach and water mixture. Freshen it up with a coat of paint, make it sparkle. You can paint over the dated tile to give it a more modern look.
Bedrooms: Create a serene atmosphere by decluttering and keeping it simple. Keep it neutral and accessorize with complimentary colors.  Think of a spa.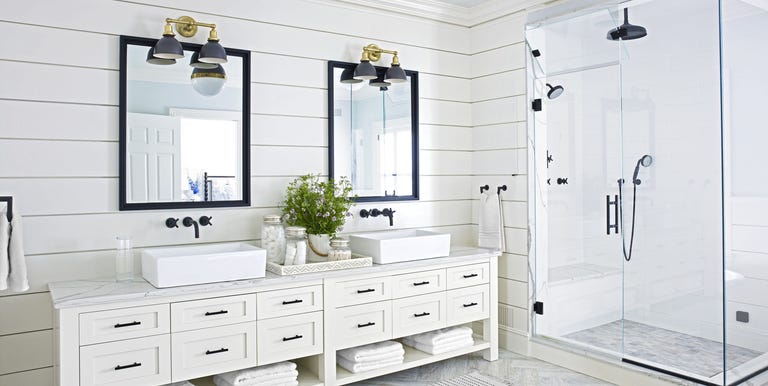 Kitchen: While you may not have the funds to do a complete overall there are some inexpensive ways to help an outdated kitchen. Staining your cabinets is a good way to give them a facelift. Replacing outdated cabinet hardware is another.
Curb appeal: The outside is the first thing potential buyers see. Clean it up, spruce it up and add color. Repair any old decking and power washing patios and driveways all help with curb appeal. Rake, mow and add some blooms to the front. Any repairs, such as siding or painting also should be completed if possible since that will affect potential offers.
This all may seem overwhelming, but luckily DDR Realty has professionals who are willing to help for a fee and get your home ready to be viewed. While hiring a stager may seem like an unnecessary expense it may help you get better offers in the long run.